It's that time of the week again where we ask the lovely blog owner: WHATCHA READIN'? In this weekly segment, I give a brief glimpse into the books that are currently occupying my spare time, as well as a little recap of the past seven days, overall.
So, Amber, whatcha readin'?
After a few weeks of work and personal travel, I'm finally starting to get my bookish, professional, and personal lives back into sync. We've got a few mini-reviews on deck for Friday, as well as a cover reveal on Thursday! Be on the look out for those later on in the week. As for reading, I've gotten back into the habit of taking the Metro again rather than Lyfting everywhere, allowing me more reading time again. I've made significant headway on one of the books, and knocked out a big chunk of the bathtime book I'm reading, as well. Hmm, maybe I should make bath bombs and books a thing after all of my barre classes. I'd finish books a lot quicker, that's for sure.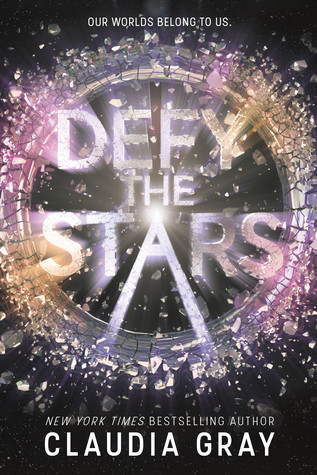 After suddenly losing her best friend in a surprise attack from Earthling forces, Noemi has had no choice but to trust the decades-old mech she finds on a nearby abandoned ship. Her plan? Destroy the black hole gate that links Genesis, her home planet, to Earth. Noemi and Abel, the omniscient mech, embark on a quest to locate just the right tools that will help them achieve that goal. At this point, they've already narrowly escaped stealing parts off of one planet; who's to say that they won't be successful on the next? This book, with each chapter alternating perspectives between Noemi and Abel, has completely enraptured me. I'm usually not one for space-themed books, but Gray's writing has made me start to rethink that. Though this book is HELLA long, it's so fun and action-packed that it doesn't feel that way.

What is it about Jojo Moyes books that makes them so good to read in the bathtub? They just round off that perfectly cozy atmosphere I'm trying to achieve with the bath bomb + indie folk music + glass of white wine combination. After 75 more pages, Louisa has found herself roped into helping members of Will's family unite for the first time after a surprising revelation into his past. However, a few snags in that plan arise when the surprise is far more volatile than anyone had ever imagined. On top of that, Louisa has to deal with an ever-stifling job at an Irish-themed pub that seeks to scrub her of the vivacious personality that made Will fall in love with her in the first place. It's heart-wrenching, it's dreamy — After You is a delight so far.
So, whatcha readin' this week? Any interesting updates or books you want to start soon? Let's chat in the comments below!