If there's anything that I love more than reading, it's musical theater. I've been a performer for most of my life, specializing in musical theater and other choir pieces, so my finger's always on the pulse of the newest thing hitting the Great White Way. With Hamilton rapidly becoming a pop culture phenomenon, I'm not surprised at all to see it permeate other arenas of my life, including the book blogosphere. For this week's Tag Tuesday, I'm combining my two loves in this tag: Hamilton and books! Thank you so much to Literary Hues for sharing this tag on her blog!
Let's get started, shall we?
---
My first instinct is, as always, to go straight to Hogwarts; like most Potterheads, I feel like I was really shortchanged in my magical education. Upon further introspection, though, I think entering the world of the Scott Pilgrim graphic novels by Bryan Lee O'Malley would be a lot more fun — and fit my personality more. My one condition is that Sam doesn't become a MRA type of dick that Scott is. Mostly I just want my life to look like an 8-bit video game.
As much love and affection that Alina Starkov gets in the Grisha trilogy, I don't think enough attention is given to another young woman within her ranks: Genya Safin. Not only is she my ideal of a positive representation for sexual assault and rape survivors, she delivers one of the best and most powerful lines throughout the entire series. "Na razrusha'ya. I am not ruined. E'ya razrushost. I am ruination." I need that tattooed on my body.
Despite mounting pressure from her parents and the taboo of dating her older brother's best friend, Jessa from Come Back to Me by Mila Gray recognizes that her relationship with her partner, Kit, is one of the only things keeping her together. Having grown up in a military household and then later a long distance relationship of my own, I can relate to the desire to steadfastly hold tight to your partner, no matter the circumstances. Jessa and Kit's relationship certainly goes through a lot of turmoil, but they recognize the value as a unit and won't let anything get in their way.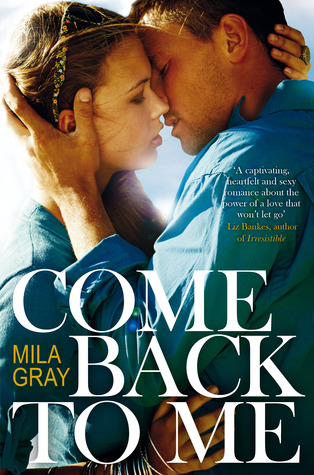 Spoiler Alert for The One by Kiera Cass!
Again, the more obvious answer here would be Sirius Black or Remus Lupin from Harry Potter, but I think their passing really does play a significant role in his development. However, the most needless death I've come across recently that of Celeste Newsome at the end of The One by Kiera Cass. I recognize that some people had to die in the middle of that massacre, and I get that death and murder is often meaningless or random, but god, did that one come out of left field. She just got her redemption and then gets killed? Nope.
Spoiler Alert for The Fault in Our Stars!
When one usually thinks "end of a relationship," they usually consider two individuals breaking up. However, a relationship can end involuntarily — through death. As much as I don't really like or read John Green's works anymore, I still have to concede to Augustus' passing in The Fault in Our Stars to be utterly heartbreaking. It came as abruptly for the readers as it did for Hazel, the main character of the book. Cancer is never an easy topic to cover, but made especially difficult when it's in the context of two young teenagers in love.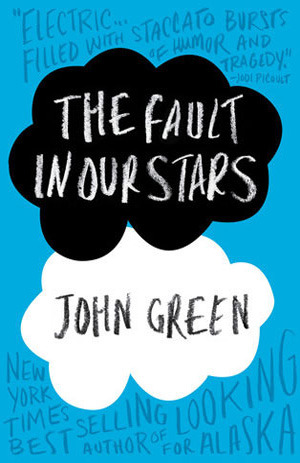 I've said it once and I'll say it again: the Darkling is the absolute sassiest villain of all time. Not only do I want to vigorously kiss his face (as I have a thing for tall, dark, and handsome individuals; example: Samuel, my partner), but nearly everything that tumbles out of his mouth is dripping with sass. Even the nonchalant way in which he recognizes that he'll never be viewed positively: "Fine, make me your villain." Guyyyyyysss I can't deal with the sass.
It's been close to a decade since I last read it, but I still vividly remember my reaction to the revelation at the end of Avalon High by Meg Cabot. Say what you will about how juvenile some of her books may seem in retrospect, but I absolutely love the masterful way in which she misdirected readers in tho thinking they were secure about the book's ending. I know that, upon my first read, I had to go back and read the previous chapters over again to make sure I didn't miss anything. The twist had me that thrown off that I wasn't sure if I imagined it. Oh man, now I need to reread it.
The Selection was first pitched to me as "a mashup between The Bachelor, The Hunger Games, and the Royal Family." As a self-proclaimed expert in all things trashy and cheesy, I knew that the series would be right up my alley. I'm so thankful that my friend recommended it to me, because it was absolutely perfect to help me escape from the nightmare of a summer I had last year. If I remember correctly, I finished The Selection within the span of an unusually slow day at work, and then went straight to Barnes and Noble to buy The Elite and The One after the shift ended. I think when it was all said and done, I finished all three books in about four days.
Here's a throwback to one of the first reviews on this blog! Mount of Hope by Jamie Michele is a retelling of Frances Trollope's 1844 novel, Young Love. Told in the various points of view of each individual family member of each family involved in this romantic tale, the book definitely feels more full because of this presentation, but it's never to the point of feeling overcrowded. I'm not usually one to enjoy Victorian-esque tales such as this one, but I feel like the addition of the multiple perspectives helped me to feel more at ease with reading it, thus increasing my enjoyment.
This should absolutely go without saying: Harry Potter is definitely that one series that changed the course of a generation. Given the proclivity of people my age to hold on tightly to feelings of nostalgia, we're going to try our hardest to make sure that Harry Potter stands the test of time. Thus far, I think it's doing pretty well for itself without our help.
Oh my god, no question: Suze Simon and Jesse de Silva from The Mediator by Meg Cabot. For further proof, see my previous note about loving tall, dark, and handsome characters like Jesse. It was so easy for teenager me to slip myself into Suze's place and dream about what it would be like to have a beautiful ghost for a boyfriend. I'm just really glad that everything was tied up with a big, black bow in the seventh — and last — book in the series, Remembrance.
Sometimes I completely forgot that I read this book, despite only reading it a few short months ago. However, when I think about which fight scene ranks high in my favorites, my mind went straight to the confrontation between Simon and the Insidious Humdrum in Rainbow Rowell's Carry On. It was a true embodiment of working through the struggles and wars within oneself, all resulting in a bombastic fight scene that perfectly tied up the book. I should also re-read this one soon.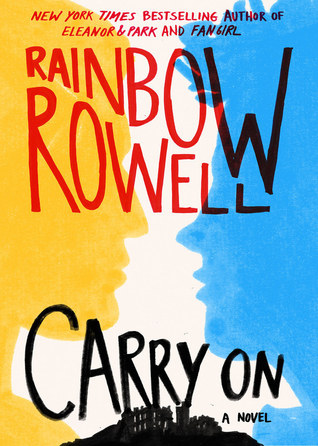 My guilty pleasures more so fit a specific genre rather than provide individual books that I can pinpoint. I have no idea what it is about smutty adult books like 50 Shades of Gray by E.L. James and Descended by Rose Devereaux, but Jesus Christ, do I like to read them. My life is not lacking in that way, especially not after moving in with my partner, but there's fun in just escaping in ultimate fantasy land.
Actually, all of the series that immediately come to mind feel — to me, at least — to have the right number of books to tell the tale. If anything, I get irritated when series have too many installments and feel like more of a cash grab than anything else. I can't quite think of a particular series that would warrant more books to tell the story.
Despite feeling ambivalent about the book, I really loved the friendship that blossomed between the titular Raven Boys in Maggie Stievater's novel. All four boys came from vastly different backgrounds that should have made them absolutely repulsive to one another, but the bond that they all shared was truly inspirational. Maybe I should give the book another try because it truly is rare to see such a positive kind of male friend group within young adult literature.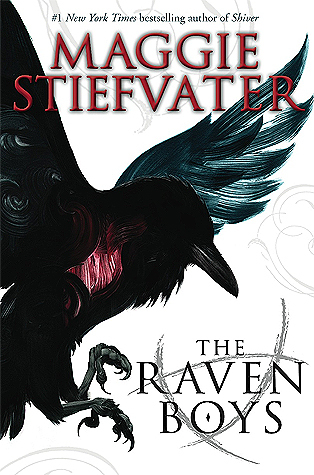 I own both of the Court of Thorns and Roses books by Sarah J. Maas, as well as the first in the Throne of Glass series. Given my book hoarding problem, I'm surprised that I haven't gone ahead and purchased the rest of Throne of Glass (only to not read it until months later), but only because it would be such a harrowing reminder of how late I am on the uptake to Sarah J. Maas as an author.
---
As always, I'm not going to tag individual people, but if you feel so inclined, please go ahead and take part in this, as well! If you do decide to do this tag, please tag me in your post so that I can see your answers!
Happy Tag Tuesday!