It's that time of the week again where we ask the lovely blog owner: WHATCHA READIN'? In this weekly segment, I give a brief glimpse into the books that are currently occupying my spare time, as well as a little recap of the past seven days, overall.
So, Amber, whatcha readin'?
How is it that Christmas is only two days away? How has this year absolutely flown by without a second thought? Just thinking about it really just blows my mind (but truth be told, I'm glad 2015 is almost over because it sucked overall; that's a digression for the yearly wrap-up post). However, despite the year moving quickly, it felt like it took a millennium to get through The Raven Boys — review located here — so I was glad to finally have some time last night to knock out the last seventy pages. Although, I am to blame a little bit because I procrastinated finishing it quite a bit with shopping for Christmas and starting the blog's new Facebook page. The next few days are going to be super busy, as I'm going to South Carolina with my family for the holiday, but the long car ride means I'm going to get plenty of reading done. I'm always down for more reading!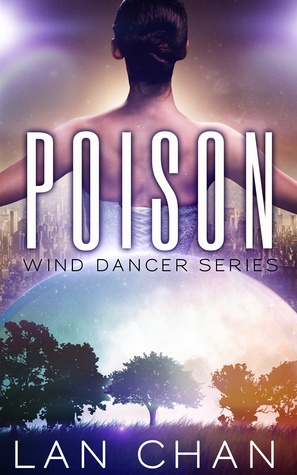 This has quickly become my "sit and read in the shower" book. I've found that it's the only time where I can force myself to drop everything and focus on everything going on in this book. I don't know what it is about the books I've been reading lately, but it feels like the authors are really just doing the most in shoving as much plot as they can into their stories. At this point in Poison, former circus performer Rory discovers that the only way to stop a government-led embargo on her home region is to go on a traditional Australian walkabout through the dangerously genetically-modified forest leading to the Citadel. Along the way, she's joined by her step-brother and three others from her home region who are determined to complete the same mission. As I mused on Goodreads a few days ago, Poison, at this point, feels like nothing more than a mash-up of all of the popular YA dystopian novels from the last few years — except set in Australia rather than the United States. I see a lot of The Hunger Games, Uglies, and Divergent so far, but all I really want is for this book to find a voice of its own.
So, what's your Whatcha Readin' Wednesday? Let me know in the comments below!