It's that time of the week again where we ask the lovely blog owner: WHATCHA READIN'? In this weekly segment, I give a brief glimpse into the books that are currently occupying my spare time, as well as a little recap of the past seven days, overall.
So, Amber, whatcha readin'?
First and foremost, happy Thanksgiving to all of my American followers! I hope there will be many pies and plates of stuffing in your near future; I just finished baking a cake for my celebration with my family. I'm so thankful for each and every one of you for taking the time to read my silly little ramblings a few times a week. This really has been a great ride so far. ALSO THIS IS LATE but it's alright because I can afford to be late every once in a while. I'm so behind on Writing 101, but since I'm going to have some extra time to focus on blog things once my partner goes back to DC, there'll be a deluge of Writing 101 posts floating on through. You have been warned. This week hasn't really allowed much time for reading, but I did finally get around to finishing Center Stage! on Tuesday while Sam and I just had a lazy day. Furthermore, we saw The Martian on Monday, which prompted him to go buy the book literally immediately after. I might borrow the book from him somewhere down the line, who knows. Right now, I'm working through two books and hoping to get them both finished sooner rather than later, because I'm honestly more excited about other things in my queue than the ones I'm reading now. GASP.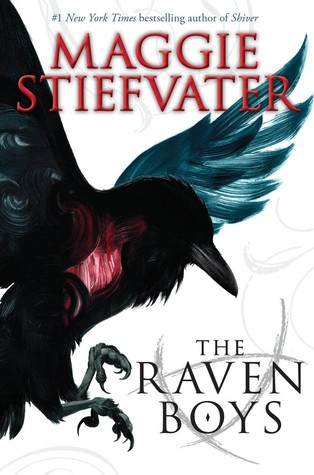 To the surprise of literally everyone on Earth, I am not actually that far in The Raven Boys. At my last count, I was hovering around page 45? And I've been working on this book for about a week now? While I'm certainly fascinated by the premise and the location (definitely the location, given it's an area with which I am familiar), the story itself just isn't hooking me in so far. Maybe it just has a slow start because the book is so thick, I don't know. Maybe I'm just going through a depressive episode and don't want to do more than snuggle up with my partner. Maybe this book isn't everything I was hoping it would be. I'M JUST KEEPING MY FINGERS CROSSED THAT IT ISN'T THE FORMER.
Much like Phantom's Dance, Sing With Me by Gracie Madison is one of the menagerie of books that I've received from NetGalley. It follows soprano opera singer Madeline Noel, whose talents are quite literally divine; she's a type of angel called a Choir who was created purely for performance. However, Choirs have recently been systematically murdered by Hell's demons as a warning to the leaders of Heaven — and Madeline's next on the list. This is, so far, isn't the greatest work of literature that I've ever been blessed to read, but it isn't terrible either. I'm actually pretty entertained by the way everything is unfolding, but right now there's an explosion of character introduction and exposition that's making me have to go back every few pages just to make sure I catch everything. Hopefully things get clearer as the book continues on.
So, what's your whatcha readin' Wednesday? Let me know in the comments below!