As we reach the final weeks of fall, it only seems the most opportune time to participate in the Fall Time Cozy Time Book Tag! Over the past few years, I've embraced being basic and have really become enamored with this time of year; why not connect books to the season? (I'm actually more fond of summer than I am of autumn, but that's just me.) Big thanks are in order to Astra at A Stranger's Guide to Novels for tagging me in this post! Onward!
Crunching Leaves: The world is full of color – choose a book that had reds/oranges/yellows on the cover.
Gonna go with something that doesn't get the attention it deserves here in the book blogosphere: The Wicked and The Divine by Kieron Gillen, Jamie McKelvie, Matt Wilson, and Clayton Cowles. The use of color here is absolutely deliberate; the stark contrast of yellow, orange, red is set against the white background and feather to foretell of the turmoil within. This is, by far, the best graphic novel I have read in a very, very long time. If you haven't given this one a try, please go to your local comic store (as long as they carry Image Comics) and buy this.
Cozy Sweater – It's finally coll enough to don warm cozy clothing: what book gives you the warm fuzzies?
I'm just now realizing that this technically might be a better selection for the previous question, but whatever. I'd put the entire Mediator series here, actually, but it would take too much room if I did. Meg Cabot's books are nothing monumentally groundbreaking, but she definitely knows how to spin a delightful and fluffy romance. I devoured this series many times during high school and find myself returning to it in times of need. Let's be real, who doesn't want a hot Latino ghost protecting them and calling them sweetheart?
Fall Storm: The wind is howling & the rain is pounding – choose your favorite book OR genre that you like to read on a stormy day.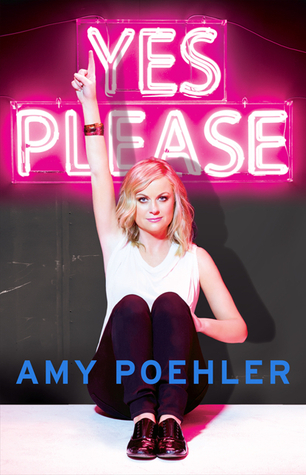 If I had the choice, I definitely would only read memoirs and non-fiction books on stormy days. With the way my reading schedule's been going lately, I haven't been able to do so. However, I just feel like that kind of weather just begs for kicking back and learning something new about an interesting subject or person. The last time I was able to cozy up with a memoir on a rainy day was with this amazing book to the left by my personal source of inspiration and queen of my universe, Amy Poehler. All hail the queen.
Cool Crisp Air: What's the coolest character you'd want to trade places with?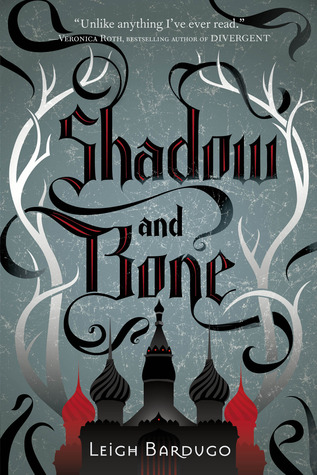 Oh, who wouldn't want to trade places with Alina Starkov? Granted, yeah, she's caught in the middle of a plot to take down the majority of a continent, but she ends up taking matters into her own hands to no longer be a pawn. Furthermore, those keftas sound awesome and warm as hell; I definitely want one, even though I'm not Grisha. Alina's power is, on the surface, kind of lame, but once you learn its use, it's so much more than it seems. I definitely wouldn't mind being in her place.
Hot Apple Cider: What under hyped book do you want to see become the next biggest, hottest thing?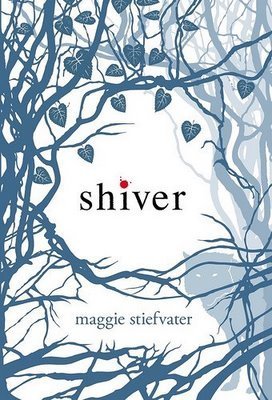 I will readily admit that, yes, this book has definitely been around for a minute (and that I need to stop talking about it, whatever). However, that doesn't separate it from the fact that it is just a genuinely excellent contribution to werewolf lore. Stiefvater's twist on werewolves is so fascinating to learn and get lost in; furthermore, the love and story that blossoms between Grace and Sam is so wonderfully passionate that it just pulled me in from the first page. More people need to read this.
Coat, Scarves, and Mittens – The weather has turned cold & it's time to cover up – What's the most embarrassing book cover you own that you like to keep hidden in public?
I actually don't know how to answer this. I'm not really ever particularly embarrassed by the cover of a book; I have no problems just taking out whatever and reading it in public. #hatersgonnahate
Pumpkin Spice: What's your favorite Fall time comforts food/foods?
Without a doubt, hot tea. I have several giant mugs that I like to reserve especially for tea so that on particularly brisk and windy days, I can brew a mug, snuggle up in bed, and just kick back. It's so relaxing. I prefer black teas or fruity teas; green tea doesn't really do it for me, but to each their own.
I tag…
Whoever! I've actually been pretty sick all day, so I don't necessarily feel like digging through my reader and pulling out all of the people who have yet to participate in this tag. However, if you feel so inclined, definitely post your own answers to this tag! I'd love to see what everyone says!