It's that time of the week again where we ask the lovely blog owner: WHATCHA READIN'? In this weekly segment, I give a brief glimpse into the books that are currently occupying my spare time, as well as a little recap of the past seven days, overall.
So, Amber, whatcha readin'?
HAPPY 11/11 EVERYONE! GO MAKE A WISH — USE IT WISELY AND WISH FOR A PONY. Or a new bookshelf. Or something! As you could probably tell by my ridiculous amount of spamming over the past few days, I've been getting more and more involved with doing book blitzes and cover reveals! Honestly, they're great ways for me to not only keep in the loop with exciting things happening with indie book publishing, but also let y'all know of some up and coming authors that deserve a bit of attention! With the involvement of book blitzes comes participation in book tours, as previously mentioned. Last week, I finished Come Back to Me, which is one of the three books I'll be reviewing as part of some upcoming tours through Xpresso. Additionally, I'm reading through another right now — which will be mentioned here in a second — and then another I'm hoping to tackle either over the weekend or next week. I think I'm going to have to write these reviews and then queue up the posts because my tour dates are all around the two-week time span. Early December is going to be crazy! As one can probably gather, I finished Sevara: Dawn of Hope and, frankly, I'm kind of glad it's over? Check out the review for more of my final thoughts on it. Things might slow down around here for about a week when my partner comes to visit home for Thanksgiving, but I'm hoping that he won't be too much of a distraction. Well, in terms of blog maintenance. Maybe I'll talk him into doing a guest post! Let me know if you'd be interested down in the comments!
And here we have the aforementioned second book in my upcoming series of blog tours through Xpresso! I was originally drawn in to this book by the pastel color scheme of the cover, and was expecting something more along the lines of We Were Liars by E. Lockhart or pretty much any fluffy Sarah Dessen novel. I couldn't be more wrong, but it feels so right. The Secrets We Kept follows Sulligan "Sully" Graham in his first year after aging out of the foster care system. In his youth, he fell madly in love with one of his foster siblings, Cadence Gilbertson. After she abruptly is adopted and moves from New York City to California, Sully feels like he has no choice but to break up with her so she has the opportunity to enjoy live with her new family. However, like a ghost in the night, the Gilbertsons move back to Brooklyn, but not everything is as it seems with Cadence's countenance. She's still reeling from some mysterious tragedy that forced her parents' hands into moving back to her hometown. I'm about halfway through this so far, and we still haven't been told what's happened to Cadence to put up her guard so much. However, I have some ideas and I feel like Velez' choice to push out the revelation until later is a clever way of representing Cadence's wall against everyone but herself. Furthermore, it's not often that we see a novel in ya that's focused solely around children in the foster care system; hooray for positive representation of all sorts of young adults! I'm gripped by this so far, so I can't wait to see how it ends.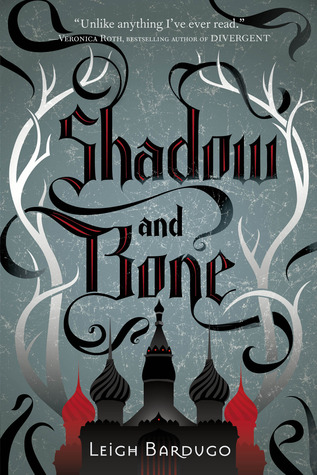 Immediately upon finishing Sevara: Dawn of Hope, I hopped straight into one of the community's current favorites: Shadow and Bone by Leigh Bardugo. As with most books that are exceedingly hyped up such as this one, I was kind of hesitant to get started on it; I've been let down so many times in the past by ya darlings (Eleanor and Park, The Unbecoming of Mara Dyer, The Luxe to name a few) that I'm always a little skittish when it comes to these sorts of things. However — and I hope I'm not jinxing myself on this — I'm so pleased with the way Shadow and Bone is unfurling. The world of Ravka is absolutely captivating, especially with the way that the Grisha are so thoroughly intertwined with the day-to-day operations of the country. I love how effortlessly that the supernatural and mundane worlds work side-by-side as if it's just as natural as breathing. I've encountered too many ham-fisted attempts at merging these two worlds, but Bardugo does it in a way that makes me envious of her command of world-building. She should seriously do an online lecture series on world-building; it'll probably improve my D&D playing, too! I'm not too far in this one yet — mostly because I don't really have a deadline on it like I do The Secrets We Kept — but I can tell that we're just getting to the real beginning of the action. I have no idea where this is going to take me, but this is going to be a great ride.
What's your Whatcha Readin' Wednesday? Share in the comments here!