It's that time of the week again where we ask the lovely blog owner: WHATCHA READIN'? In this weekly segment, I give a brief glimpse into the books that are currently occupying my spare time, as well as a little recap of the past seven days, overall.
So, Amber, whatcha readin'?
Can you believe it's November already? It is just blowing my mind how quickly this year is flying by; it feels like just yesterday that I started up this blog and it's now about to hit the three month-iversary! This is absolutely incredible! I've been participating in Writing 101 since Monday and intend on keeping it up throughout the rest of the month. (Today's assignment is going to have to wait until I get out of work tonight, because I don't have enough time to work on this post, work on Writing 101 and get ready for work.) This week has been a lot about blog maintenance and catching up on reviews. Yesterday, I took some time to organize my categories since they were getting really out of control; I also updated the Features and Challenges pages to reflect some of the more up-to-date postings. Book-wise, I am so near the end of Sevara — about fifty pages from completion — so I might have to bring Smoke and Bone with me to work today on the off chance I finish it. I'm also getting a head start on the three (!!!) books I have to have completed for the upcoming book tours I'm participating in next month. The first one is almost finished, so I anticipate finishing it tonight or tomorrow if I really put my mind to it. I'm not sure when I'm going to be starting the third book in the Marked series because of everything I have queued up, but we'll see.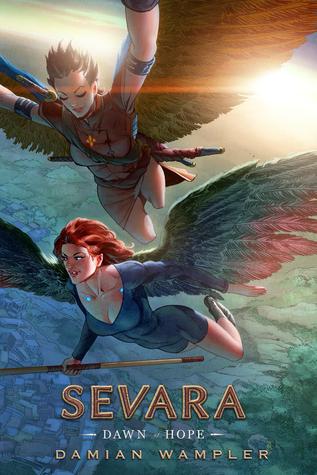 As I just mentioned, I am about fifty pages or so from finishing this one; I devoted a lot of time this weekend to just kicking back and cranking it out because I feel like it's taking me far too long to work through this one. Part of the reason why it's taking me so long to finish this book is because it is honestly just so. freakin'. dense. The book itself is only about 259 pages, but the font size is kind of small, so a lot of text is crammed onto one page; therefore, a lot of action is crammed onto each individual page. Oh my god, I can tell I'm about to go into rant mode, which I need to save for the review, so I'll spare y'all for right now. Since last week, Sevara's died, come back to life, served as a nurse on the front line of the Plexian/Chinnai war and died again. Meanwhile, things are starting to unravel within Plexus' government; the planned marriage between The Chancellor's daughter and The Minister's son was blown up, The Minister was brought into custody for his crimes against the people, the war ended, and the rebel groups looking to end the way the government rules with an iron fist are starting to gain traction within the general populace. This all literally happened within the span of about 75 pages? I haven't been kidding this entire time when I've been saying that everything is truly happening so much.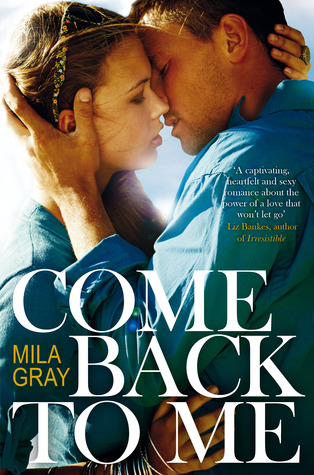 This is one of the myriad books that I have to get completed before the middle of December for my date on the blog tour. While I'm excited to get to participate in my first Xpresso tour (actually, technically, this one will be my third, but I got this book first), the pressure is mounting! I have so much reading to do! However, Come Back to Me is proving to be quite the enjoyable — and steamy — read. It follows the story of Jessa and Kit, who get swept up in a whirlwind romance the summer after she graduates from high school. Kit is Jessa's older brother's best friend; the two enlisted in the Marines together post-graduation. However, Jessa's dad hates Kit and his father for some unknown reason and absolutely forbids him to be around his daughter…not that it really stops either of them from hooking up anyway. All in the span of about four weeks, the pair get to explore each other inside and out, trying not to focus too much on the inevitable year-long deployment back to Afghanistan. So far, this book is really striking several chords with me; as someone who's be in a long-distance relationship, I know the overwhelming desire to just stay in bed for days upon days when the visits do end up happening. Furthermore, I grew up with a ridiculously strict father in the military (albeit in the Navy), who also tried to control several elements in my life — not that his control really succeeded. I'm about 2/3 of the way through this book and, honestly, I think I'm projecting on this couple a little bit. But this is a story about love and the military, so I'm just waiting to figure out if it's Jessa's brother or Kit himself get killed while in Afghanistan. Wow, that was morbid, sorry.
What's your Whatcha Readin' Wednesday? Share in the comments here!