It's that time of the week again where we ask the lovely blog owner: WHATCHA READIN'? In this weekly segment, I give a brief glimpse into the books that are currently occupying my spare time, as well as a little recap of the past seven days, overall.
So, Amber, whatcha readin'?
I'm going to make this as quick as I can because I accidentally slept in this morning, giving me little time to do blog stuff and get ready for work. Whoops! Work was pretty interesting this week with things slowing down call volume-wise, so I was able to get through a nice chunk of Sevara in between calls. Additionally, we ended up having a corn hole tournament on Thursday, and, somehow, my team is moving onto the next round? I don't usually play sober, so that was definitely interesting. I read — and finished! — The Heir over the weekend; I'm debating on whether or not I should do a review (I probably will anyway). On Sunday, I met up with a friend at Kings Dominion to go do some Spoopy Halloween Things in the park and had a panic attack in the process because I do not do well with scary things. But it's all good, because I made it home nice and safe so I could pick up all the books I had waiting for me at the library, which was documented in my previous library haul post. I also finished Beauty and the Darkness at some point during the week — Goodreads said it was Wednesday — so I should be starting the third book in the series soon. Additionally, I read The Whispering Statue, one of the many Nancy Drew books, with my little sister over the weekend since she struggles to finish books by herself. That definitely was fun to have some sister reading time together. That will not be getting a review since it wasn't one that I elected to read for fun.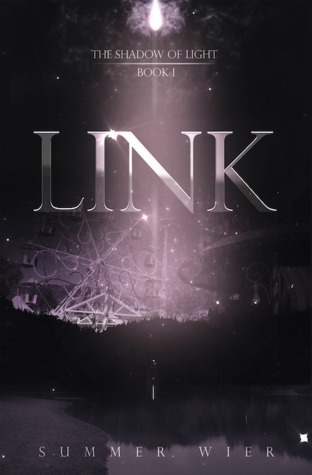 Link is actually the first review copy of a book I've been given through Xpresso Book Tours, so I'm plenty excited about this particular story! It's probably going to end up blowing up because of the exposure Xpresso gives to the books they promote. You may have already seen the book trailer for this book on my blog a few weeks ago (I'm too lazy to dig up the post; it's in there somewhere), but, trust me, the trailer does not prepare you for the rollercoaster that is this book. It follows Kira, who is suddenly transported to a parallel universe somewhat like her own after a star literally crashes her seventeenth birthday party. She finds herself able to slip in and out between her home and this parallel universe after the accident. However, Kira learns that her link between the two worlds is quickly fading and which ever world she's in when the link breaks will be her home for good. There are some points in this novel — especially regarding the astrophysics of the space travel — that make things a little bit hard to follow when we get pages at a time of exposition. However, I do like the concept that Wier presents in this book and I'm fascinated to find out exactly what happens to Kira as she solves the various mysteries surrounding her past, present, and, ultimately, future. I wish I could speculate as to what's going to happen next, but it's just one of those books where one literally cannot guess the next step.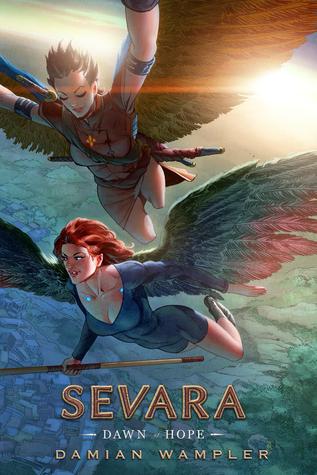 The amazing Twitter account, horse_ebooks, said it best: "Everything happens so much." And, oh, does everything happen so much in Sevara: Dawn of Hope. Sevara has graduated from being an Unwanted as she has reached childbearing age (read: she started her period for the first time). As such, she's cast out into the bustling world of Plexus on her own with no job prospects, no real life of her own — literally nothing. She discovers that she's the long, lost child of an ambassador to Plexus, whose race was supposed to have been wiped out long ago by the Plexian government as a threat to their way of life. As such, she's the only remaining member of her race, as she had slipped through the cracks somehow. Once on her own, she stops a public execution of a man who was transporting orphaned girls out of the city and into safety, but then finds herself a political prisoner of the leaders of the city-state. On top of that, people are beaten to death, stabbed in the neck, torn to shreds AGAIN. This book is literally the best case of "don't judge a book by its cover" I've come across in recent years. However graphic this book can be in some regards, I am just totally entranced by the story. This is still, technically, the first of three parts of the novel! I can't imagine what's going to be happening in the coming pages and parts, but I'm totally down for the ride.
What's your Whatcha Readin' Wednesday? Share in the comments here!