It's been a minute since I've done a fun little post like this since I've been so swept up in cranking out reviews! Anna over at My Bookish Dream recently posted her version of My Life in Books; she didn't tag anyone, so I figured I might give it a try! Hooray for breaking up the monotony of reviews!
---
FIND A BOOK FOR EACH OF YOUR INITIALS:
My initials are A, N, and L, so let's see what I can come up with for each letter.
I'm going to buck the trend and not choose An Abundance of Katherines for my first name, but, inevitably, a John Green novel has been selected for this particular portion. I went with Animal Farm by George Orwell for A (because fuck yeah communism), The Name of the Star by Maureen Johnson for N (because that book was hella), and Looking for Alaska by John Green (because it's one of the only one of his I can tolerate).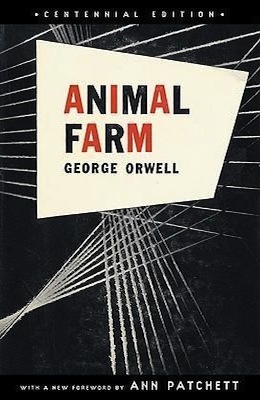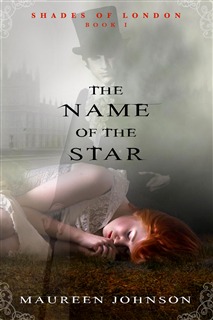 ---
COUNT YOUR AGE ALONG YOUR BOOK SHELF: WHAT BOOK IS IT?
Oh, please, can things stop reminding me that I'm hitting my quarter life crisis soon? I'm still young! I'm still wild and free! At any rate, 24 books into my shelf is Fangirl by Rainbow Rowell. I actually had to modify the counting because I have an enviable collection of zines, but since those aren't generally made for mass publication and won't show up on Goodreads, I had to skip them. The real 24 was a zine about a girl who imagines herself to be a man-eating bear whenever some dude is being particularly terrible.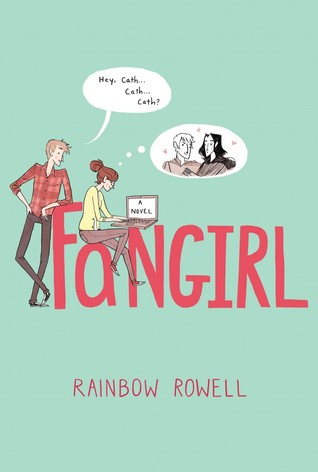 ---
PICK A BOOK SET IN YOUR CITY/STATE/COUNTRY.
Ooof, I don't think I own any books that are set in Virginia. This one requires some thinking. Technically, Beautiful Creatures is set in a town that, according to the book, is only fifteen minutes away from my hometown of Ladson/Summerville, South Carolina, but true residents of the area know that Lake Moultrie is really like an hour away, so I'm not choosing that. Apparently, Bridge to Terabithia is set in Northern Virginia around DC; while I've never read the book nor seen the movie (for shame, I know), let's go ahead with that. People need to set more things in Virginia, y'all. It's a lovely state.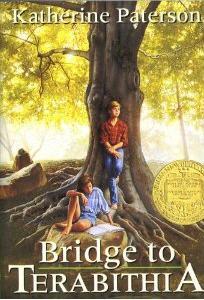 ---
PICK A BOOK THAT REPRESENTS A DESTINATION YOU WOULD LIKE TO TRAVEL.
The first thing that popped to mind was Paris, so I almost went with 13 Little Blue Envelopes, but then I remembered that I've actually been to Paris…on Bastille Day, the most French day of the year. I haven't had coffee yet this morning, so I'm chalking that up as my excuse for the trip slipping my mind. However, a close second would be literally any instance of the Quidditch World Cup, especially during Harry Potter and the Goblet of Fire. Who in their right mind would not want to go to the Quidditch World Cup, if offered the opportunity? I even played Quidditch in college, so it's only fitting that I pay homage to my sport. Hopefully, now that Voldemort and his crew have been disbanded for almost 20 years now, the match would be free of rogue Dark Marks in the sky.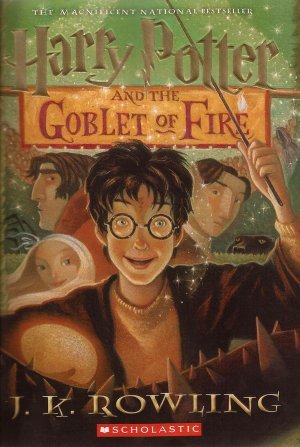 ---
PICK A BOOK THAT IS YOUR FAVORITE COLOR.
Technically, Fangirl is the exact shade of mint/teal that I consider to be my favorite color, but since it's already represented on this list, I'm going to have to go with a close second: Persepolis by Marjane Satrapi. It doesn't really show the correct color on a computer screen, so you'll have to trust me that the color on the physical cover itself is a nice, greenish-teal that's soothing to my soul. Also, the graphic novel is just plain incredible, so I was hoping I got to feature this book in some fashion anyway.
---
WHICH BOOK DO YOU HAVE THE FONDEST MEMORY OF?
I don't even care that the Harry Potter series has been mentioned previously in this tag, because each book brings its own special form of magic that's created such lovely memories in the annals of my reading history. However, the book I remember reading most fondly is Harry Potter and the Order of the Phoenix, which still remains my favorite book of the series to this day. Whenever I think about it, I think of how I stayed up all night curled up on the couch reading it from the second we got home from Barnes and Noble. I was exhausted the next day, but it was so worth it; I had just moved to Virginia from South Carolina when it came out, so it was like a little bit of a reassurance that there's some sense of normalcy after the move.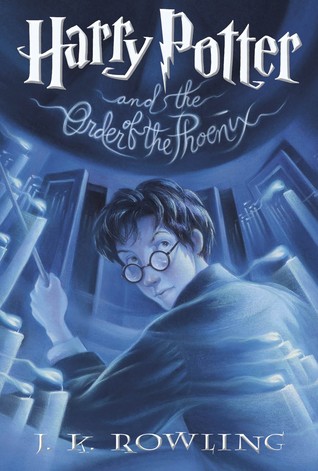 ---
WHICH BOOK DID YOU HAVE THE MOST DIFFICULTY READING?
I could answer this question in a myriad ways because it can easily be interpreted in so many different directions. However, there was one book I read this year that was the ultimate struggle to complete because not only was it boring, but every character lacked complete sense: Hereafter by Tara Hudson. I remember reading this back in July and thinking "What the actual hell is happening here?" throughout the entire book. Nothing made sense. The writing lacked cohesion in many regards and, because I was committed to not DNF'ing any books, I couldn't force myself to put it down for good until it was completed. The struggle was too real.
---
WHICH BOOK IN YOUR TBR PILE WILL GIVE YOU THE BIGGEST SENSE OF ACHIEVEMENT?
Far and away, the answer to this will be Infinite Jest by David Foster Wallace. My sister tried to read this over the summer with a group of her friends before they left for college and even they couldn't get through it. I've been thinking about reading it for years, but I've heard all of the horror stories that come along with the territory: too long, too many footnotes, too many digressions, too much too much too much. But I'm determined to read it. It's been sitting in my backseat waiting for me to pick it up and have at it, but it's one of those books that I know I'll have to dedicate all of my time to; since I have people waiting on reviews, I want to clear out that list first before I tackle such a daunting task.
---
This was a fun little tag to help me think of using books to tell my own story and also showcase the wide variety of my literary interests. I'm not going to tag anyone in particular, but if you feel like completing this little questionnaire, please do so! Let me know if you complete it!