It's that time of the week again where we ask the lovely blog owner: WHATCHA READIN'? In this weekly segment, I give a brief glimpse into the books that are currently occupying my spare time, as well as a little recap of the past seven days, overall.
So, Amber, whatcha readin'?
As one can tell by the recent activity on this blog, I've been super busy in finishing books this week! I technically finished Mount of Hope last Tuesday evening, but it took me a few days to write up the review for it, as I wanted to do my first ~*Advanced Reader Copy review*~ justice. I then finished The Name of the Star on Sunday night; that ending was a complete breeze to read because it was so action-packed.  Of course, if you're interested in reading those reviews, click the links above! Thirteen I finished on Sunday night, as well, but the review won't be up until my stop on its blog tour next week! Not much else really happened this weekend, apart from getting accepted for FIVE galleys on NetGalley (which I never anticipated getting accepted for one, let alone all five I requested), and getting a new phone! My poor little iPhone 4s has been struggling under the weight of all of the books I've been putting on it lately — and I was due for an upgrade, anyway — so I have retired it and let my shiny new iPhone 6 take the reins. Of course, it took me a few hours last night to get logged in to everything, recover my apps, download my books onto the phone, but I think I have it the way I want it, at least for the time being. Without further ado, here are the books I'm currently reading!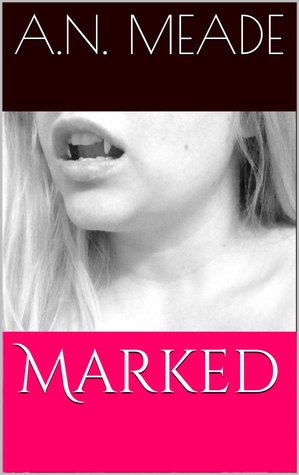 Never thought you'd see this one grace the screen so soon, did you? I've actually made an impressive amount of headway on Marked over the course of the last week, especially now that I was able to clear Mount of Hope and Thirteen out of the queue, as they had more pressing deadlines. If I thought Thirteen and The Name of the Star were incredibly fast paced, I've been proven wrong by the events in this book. I'm having a hard time nailing down a time line because so much is happening so quickly, but now that I'm sitting down and thinking about it, I believe that the main action itself is happening over the course of a week or two? People are disappearing, there's international travel that comes up out of nowhere, nightmares and flashbacks are blending in with the main action. Someone also changes their name almost inexplicably midway through the book? To quote the amazing Horse_ebooks (may that Twitter account rest in peace), "Everything happens so much." I'm nearing completion on this, so maybe I'll get some clarity and answers. Or maybe the answers will come in the next three books. Only time will tell.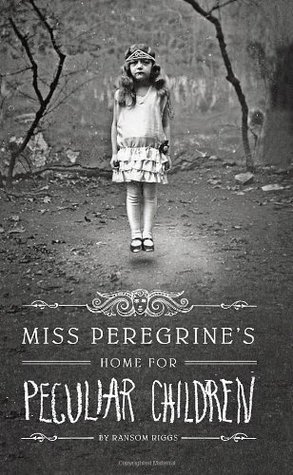 Much like The Name of the Star, Miss Peregrine's Home for Peculiar Children is one of the books that I had originally downloaded on my now-lost-to-the-universe Kindle a few years ago, but I never got around to putting my hands on a physical copy. I had to wait on a queue at the library for a little over a month for this, as I did with Fun Home, because it was so in demand by everyone else in Virginia Beach, I guess! I'm literally only 20 or so pages into the book right now, so I can't really give too much insight into the plot line. I did like the prologue, where we learn that Jacob, the main character, had been told his grandfather's tales about his time growing up in an orphanage to escape the horrors of Poland during World War II. The inclusion of the creepy "found photos" in the chapter is a nice touch, as well. This book has been on everyone's radar since its publication, so I'm excited to see what all the hype is about! Also, let's be real, it's almost Halloween, which means it's time for spoopy books anyway.
So whatcha readin'? Let me know in the comments!