It's that time of the week again where we ask the lovely blog owner: WHATCHA READIN'? In this weekly segment, I give a brief glimpse into the books that are currently occupying my spare time, as well as a little recap of the past seven days, overall.
So, Amber, whatcha readin'?
Admittedly, I didn't get to do much reading this week! I'm actually fairly disappointed in myself because I wanted to do so much more! Work has been incredibly busy from second one of my shifts starting, since it was the last week of summer and people are snatching up model year-end cars that ultimately need to be insured. Seriously, I'm going to need for people to start learning how to do things online so it saves them the headache of having to be on the phone with me for ten minutes, and then me the headache of them complaining that they're going from a 1998 Toyota with just liability coverage to a 2016 Mazda with full coverage and the rate being "too high." I wish I could read them — like in the subtly insulting way drag queens do — while also having time to read my dang books. But alas, I did manage to find some alone time last night to read at the bar over a few drinks, so that was nice. Furthermore, I found out today that my grandma died this morning after a long, arduous battle with brain cancer; that definitely serves as the cherry on top of this stressful, awful week.
I finally finished this last night while taking that me time at a bar by my house. To be completely honest, I was disappointed that it took me so long to finish because the book itself is really only about 130 pages long and usually it only takes me a day or so to breeze through something that short. But then again, Men Explain Things to Me isn't a young adult novella about teenagers falling in love or what have you; each of the seven essays are packed with real moving, thought-provoking ideas that require further contemplation and full understanding. Solnit's writing is definitely of the variety that requests that one's brain is firing on all cylinders while reading and not just leisurely perusing through the pages. Additional essays I had yet to read at the point of publishing last week's post include the exploration of the future through Virginia Woolf's acceptance of the unknown, the state of erasing entire lineages of women both in academia and throughout history and how, despite the US right's attempts at putting women "back where they belong," it just won't happen the way they want — if at all — now that we have been given certain rights and control over ourselves. There is a full review forthcoming on this piece in the next day or two, so please stay tuned for my full thoughts on this work.
In continuing with the theme of "Amber just really loves reading about queer people like her," I've finally, finally, FINALLY gotten my hands on a copy of Fun Home by Alison Bechdel, recipient of the MacArthur Fellowship — aka the MacArthur Genius Grant. I read Bechdel's follow up to this particular memoir, Are You My Mother?, back in college and again a few weeks ago when I realized the library had a copy. However, I had always been in pursuit of this particular memoir not only because it came first, but also due to some of the exploration of her own queerness while growing up, which we didn't really get to see much of in the second memoir. I'm glad to report that, so far, Fun Home is meeting my expectations on what I was told this work would be and it really does feel like a masterwork, which is exciting. Furthermore, this was recently made into a Broadway musical (which won Best Musical in this year's Tonys, just saying), so while reading, I'm also trying to determine exactly how the events here would translate to songs on stage. Bechdel's juxtaposition of the tragedies that faced her early childhood and memories with her father with the cartoonish style of her art definitely provides an interesting dissonance throughout the course of the book. I'm excited to finish it up and see what else she has to say. I can see why the person ahead of me in the library queue held onto this for nearly a month; I definitely want to read it over and over again.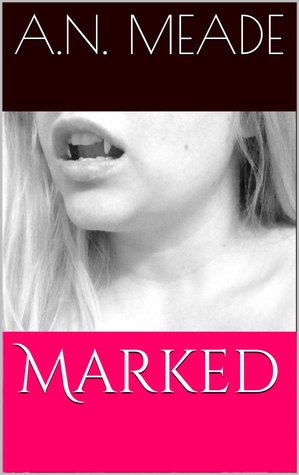 Okay, I hate to admit it, but I didn't touch either of these at all this week. With work being what it was and the excitement of finally getting Fun Home, these e-books fell to the wayside. However, I do have a significant car ride to South Carolina happening today to prepare everything for my grandmother's funeral, so I might read some — or all! — of both of these and make some progress. I really, sincerely hope that Marked ends up picking up in speed because the last time I touched it, I was disappointed in how strangely-paced the story was moving along; coupled with odd character motivations and navel contemplation, I'm not feeling it too much as of yet. Mount of Hope, however, is exceeding my expectations. I am not necessarily the biggest fan of Victorian works, but I love the way Michele's gone about presenting this story into something more consumable for modern readers. I'm impressed so far with how she's bridged the gap between Victorian writing and modern sensibilities.
So, whatcha readin'? Let me know in the comments!